Daniel here - Senior Developer of the Hire a Broadcast platform. This is just a quick post to tell you that we've now added the ability for you guys to trial a broadcasting site for a full week, free of charge. This shiny, new trial site will also include 30 minutes of live streaming time to up to 15 concurrent users, so you'll have plenty of time to get to grips with encoder settings, to get a stream up and running and to get people watching.
To get started just visit this link and register an account, if you don't already have one. You'll need to verify your email address to start a trial, but once that's done your new site is just a button click away!
Your trial site will be set up with the address trial-xxxxxx.streameventlive.com, where the x's are just a bunch of random letters/numbers.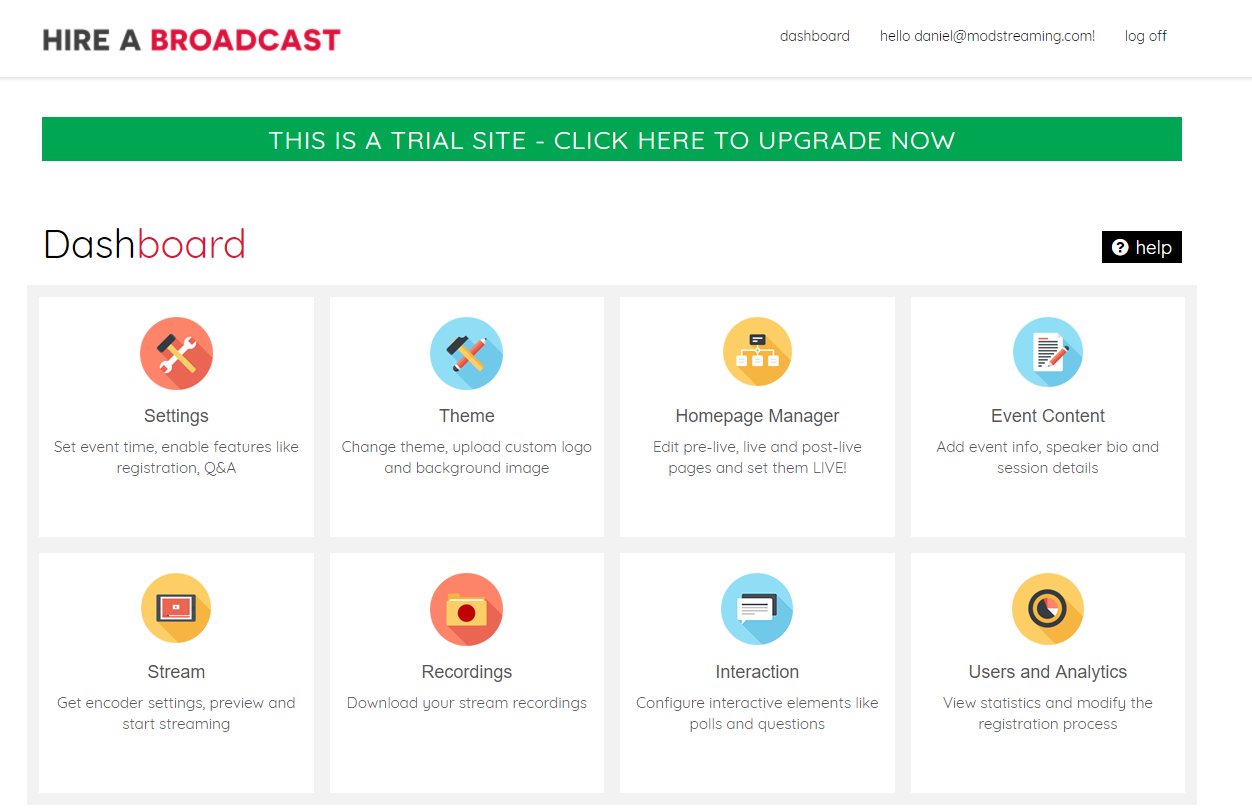 If you try and love our system (and we're sure you will!), you can upgrade your site to a fully-fledged broadcasting site by clicking the green button in the Dashboard of your trial site (shown in the image above). The wizard will give you options for things like the sub-domain of your site, the number of users you're expecting and how much content you'll be streaming. Once you complete the checkout process, your site will be updated to reflect your new package.
We understand it can be hard to judge a product without a solid hands-on before making the purchase, so we hope the free trial will demonstrate how easy our system makes live streaming, and we look forward to hearing any feedback (which you can give us
here
).
Happy broadcasting!
Daniel